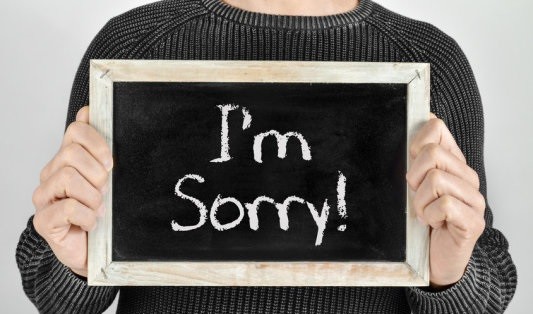 A letter of apology for your absence from work might work wonders to get your message across to your supervisor, who may be quite displeased that you failed to show up when he was dependent on you.
An apology letter will require you to lay out the facts of your inability to reach work and when you intend to rejoin – if you haven't joined already.
We recommend that write both an apology letter as well as an apology email to your supervisor.
An email will reach the supervisor in no time while the letter will augment the fact that the employee is well conscientious.
Great going!
Related: Sample Explanation Letter for Absence Without Leave
Here is a sample letter of apology that you can use:
Absence from Work Apology Letter Sample
Alan Stark
98 Apollo Street
Saint Lawrence, SD 25144
(000) 989-7676
alan @ gca . com
August 9, 2023
Mr. Adam Cocher
Sales Director
GCA Services Group
300 333rd Avenue
Saint Lawrence, SD 55999
Dear Mr. Cocher:
Please accept my genuine apology for not being able to report to work yesterday. I did send an email yesterday explaining my circumstances. In addition, I decided to send you a letter as well.
As I mentioned in my email, I had a severe case of food poisoning and was throwing up most of the night. Yesterday, I had no choice but to go to the ER where I was given an IV to keep dehydration at bay.
Even though I was much better by the afternoon, there was no way that I could have reported to work, even for the latter part of the day.
Thank you for understanding my situation. Please rest assured that I will make up for yesterday's lost time by working on the weekend, or putting in extra hours.
Sincerely,
(Sign Here)
Alan Stark
Sales Manager
GCA Services Group
Absence from Work Apology Letter Template
Dear [Supervisor/Manager's Name],
I am writing this letter to sincerely apologize for my unexpected absence from work on [date]. I understand the inconvenience and disruption that my absence may have caused to the team and the overall workflow.
Unfortunately, due to unforeseen circumstances, I faced an urgent personal situation that required my immediate attention and forced me to take a leave of absence. I understand that it is my responsibility to inform you and seek prior approval for time off, and I deeply regret not following the proper procedures in this case.
I assure you that this situation was beyond my control and I genuinely understand the negative impact it had on the team's productivity and workflow. I fully recognize the importance of my role and the significance of my presence at work, and I want to assure you that I will make every effort to prevent such situations in the future.
To mitigate any inconvenience caused by my absence, I have taken the initiative to coordinate with my colleagues to ensure that my pending tasks and responsibilities were properly delegated and handled in my absence. I trust that they were able to maintain the usual level of productivity during my absence.
Once again, I sincerely apologize for any inconvenience or disruption my absence may have caused. I understand that attendance and punctuality are crucial to the smooth functioning of the team, and I will ensure that it doesn't happen in the future. I am willing to discuss any further steps or actions that need to be taken to rectify this situation.
Thank you for your understanding and consideration. I am eager to make amends and come back to work with renewed dedication and commitment.
Yours sincerely,
[Your Name]